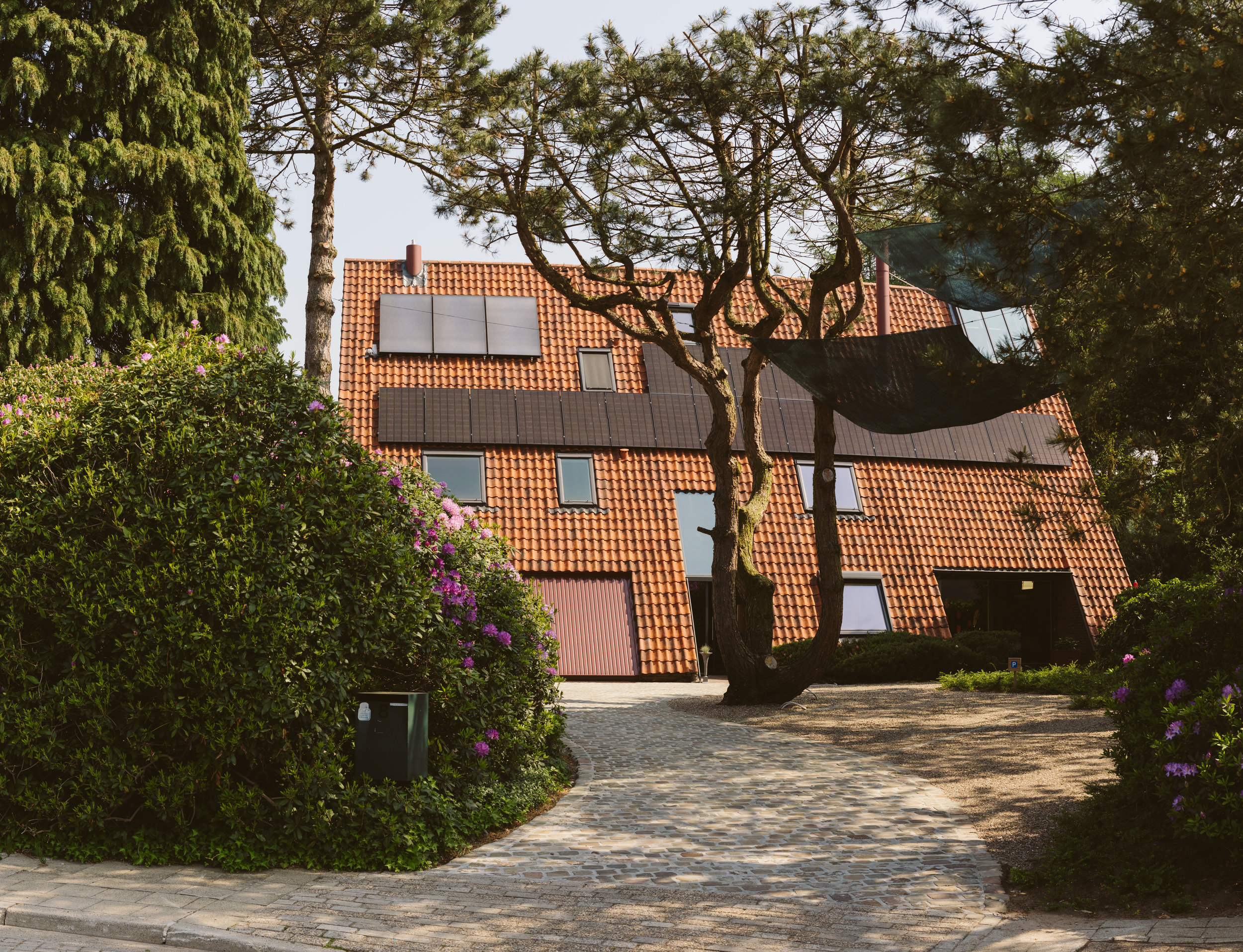 Pleasure to make your acquaintance. You're probably really curious as to what B&B VEADO actually is. What does VEADO even mean? VEADO comes from 'O veado', which means 'the deer' in Portuguese. A deer because the coat of arms in Turnhout is a majestic deer. And in Portuguese because that's the country we fell in love with over 10 years ago.
We, Anita and Hugo, have always had our own business, which meant travelling the world from time to time. We've lived and worked in Kenya for a while. And we've practically become residents of Portugal. But after we sold our own business in 2015, we were eager to start something new, something fresh. We don't want to retire just yet!
So, when we were given the unique opportunity in 2016 to buy this house of Belgian architect, Paul Schellekens... we did not hesitate for even one second! And why this house? Because it's unique and created by one of the true icons of the Flemish architecture, one of the pioneers of the 'Turnhoutse School'. This immediately rekindled the flame of our old dream of owning and running our own B&B. Just under two years later, at the start of 2018, we are finally ready to welcome you... at B&B VEADO.